the following is the complete text of james joyce's ulysess, posted chapter by chapter...
...
...
...
...
...
...
...
...
...
...
...
...
...
...
...
...
...
...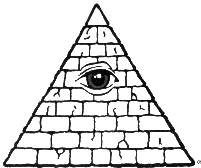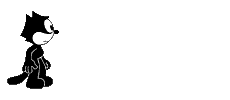 information wants to be free

more texts:


* the v°lsung sagas
* the electronic revolution
(by william s. burroughs)

* the golden asse (by lucius apuleius)

* the rime of the
ancient mariner
(by samuel taylor coleridge)

* the vampyre (by john polidori)


What Dutch Schultz Had to Say Part 2

Q: What did they shoot you for? A: I don't know, sir; honestly I don't. I don't even know who was with me; honestly. I went to the toilet and when I reached the...the boy came at me.

Q: The big fellow gave it to you? A: Yes, he gave it to me.

Q: Do you know who the big fellow was? A: No.

Schultz: See, George, if we wanted to break the ring. No... please, I get a month. They did it. Come on, cut me off and says you are not to be the in the beneficiary of this will. I will be checked and double-checked and please pull for me.

(One of the detectives) We will pull for you. Schultz: Will you pull? Will you pull? These native children make this and sell you the joint. How many good ones and how many bad ones! Please! I had nothing with him; he was a cowboy in one of the...seven days a week fight. No business, no hangout; no friends, nothing; just what you pick up and what you need.

Sergeant Conlon: Who was it shot you? Schultz: I don't know. No, don't put anyone near this check; the check. You might have; oh, please. Please do it for me. Let me get up, sir, heh? This is Connie's, isn't it? Uh heh. In the olden days they waited and they waited. Please give me a shot. Please. Oh...Oh...it is from the factory. O.K. Sure, that is bad...well, Oh, go ahead; that happens for crying; I don't want harmony; I want harmony. Oh, mamma, mamma. Who give it to him? Who give it to him? Tony? Let me in the district; ...fire...factory that he was nowhere near. It smoldered. No, No! There are only ten of us and there are ten million fighting somewhere in front of you, so get your onions up and we will throw up the truce flag. Oh, please let me up; Leo, Leo! Oh, yeh! No, No; I don't...please! Please shift me. Police are here; communistic...strike...baloneys...Please; honestly it is a habit I get; sometimes I give it and sometimes I don't. Oh, not; I am all in; say... that settles it. Are you sure? Please, he eats like a little baloney sausage maker. Please, let me get in and eat. Let him harass himself to you and then bother you. Please... Don't ask me to go there; I don't want to. I still don't want him in the path. Please, Leo, Leo; I was looking for someone. Meet my lady, Mrs. Pickford, and I'm sorry I acted that way so soon, already. Sure, it is no need to stage a riot. The sidewalk was in trouble and the bears were in trouble and I broke it up. Please; Oh, mamma! No knock to her, she didn't know. Look; that is it. She let her go the opposite. Oh, tell me. Please, put me in that room room; please keep him in control; my gilt-edge stuff, and those dirty rats have tuned in. Please, Mother, Mother, Mother, please, the reaction is so strong. Oh, mamma, mamma, please don't tear; don't rip; that is something that shouldn't be spoke about; that is right. Please get me up my friends; I know what I speak of. Please, look out, the shooting is a bit wild, and that kind of shooting. Saved a man's life. Oh, Elmer was. No, everything frightening; yes, no payrolls, no walls, no coupons. That would be entirely out; pardon me; oh, yeh! Oh, I forgot I am a plaintiff and not defendant. Look out, look out for him. Please...and he owes me money; he owes everyone money. Why can't he just pull out and give me...control...all right, please do. Please, Mother! You pick me up now. Please, you know me. Oh, Louie, didn't I give you my door bell? Everything you got, the whole bill. And did you come for your rest in the doctor's office, sir? Yes, I can see that. Your son-in-law, and he isn't liked, is he? Harry, does he behave? No; don't you scare me; my friends think I do a better job. Oh, police are looking for you all over; please be instrumental in letting us know. That wouldn't be here; they are Englishmen and they are a type I don't know who is best, they or us. Oh, sir, and get the doll a roofing. Please. You can play jacks, and girls do that with a soft ball and do tricks with it. Please; I may take all events into consideration; no, no. And it is no; a boy has never wept...nor dashed a thousand kin... did you hear me? Now leave it or take it. No, I might be in the playing for I know. Come on over here, come on over. Oh, Duckie, see we skipped again.

Question by Detective: Who shot you? A: I don't know.

continued elsewhere...
language is a virus from outer space...
documents & eyewitnesses
...
...
...
...
...
...
...
...
...
...
...
...
...
...
...
...
...
...
...
...
...
...
...
...
...
...
...
...
...